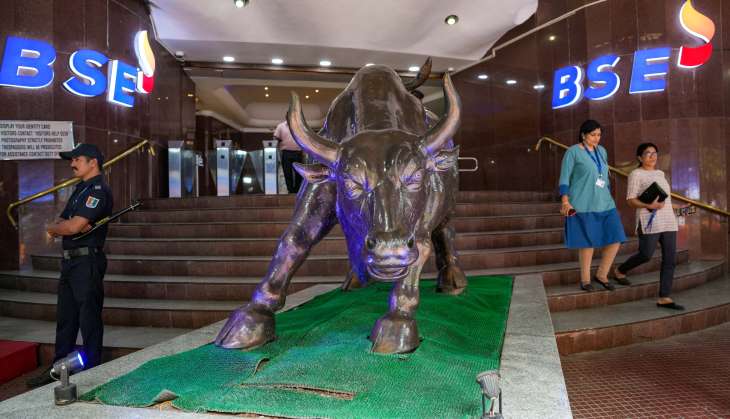 As Indian economy continues to expand at a faster pace, the non-banking financial companies (NBFCs) are forming a major part of the financial lending sector. These financial institutions have greatly contributed to growing the economy. NBFCs are regulated by the Reserve Bank of India (RBI) and the Securities and Exchange Board of India (SEBI). They have emerged as a vital source of credit for micro, small and medium enterprises (MSMEs)
Visagar Financial Services, a leading NBFC, has informed exchanges that promoter group Sagar Portfolio Services has acquired 30 lakh equity shares of the company through an open market transaction.  "It has hinted at further increase shareholding to 10 per cent," according to an exchange filing by the company. It added that the strategic move underscores the commitment to boost the growth.
Ahead of the latest open market deal, UK-based asset management company Alliance Global Blanco was in talks to enter into the Indian financial services sector buy acquiring a substantial stake in Visagar. According to BSE data, its shares have delivered a multibagger return of more than 250 per cent in two years.
NBFCs have emerged as catalysts of growth, emerging as a crucial source of credit for MSMEs, thus filling the gap left by banks. They serve as vital sources of funds for investments and infrastructure projects, contributing significantly to the nation's development.
Even in the face of an economic upswing and continuous foreign investments, NBFCs have stood their ground, proving their mettle. As per a report by Research and Markets, NBFCs are projected to expand at a CAGR of 18.5 per cent between 2021 and 2026.
A latest report by the RBI said that NBFCs contribution in the total credit extended to the economy has soared from 16.4 per cent in December last year to 29.1 per cent in February this year. Driven by healthy loan disbursement to small businesses, NBFCs in May 2023 reported 27.6 per cent increase in the credit growth on Y-o-Y basis.
Meanwhile, Visagar in a separate filing informed that its revenue in the April-June quarter stood at Rs 59.17 crore.
Latest Business News