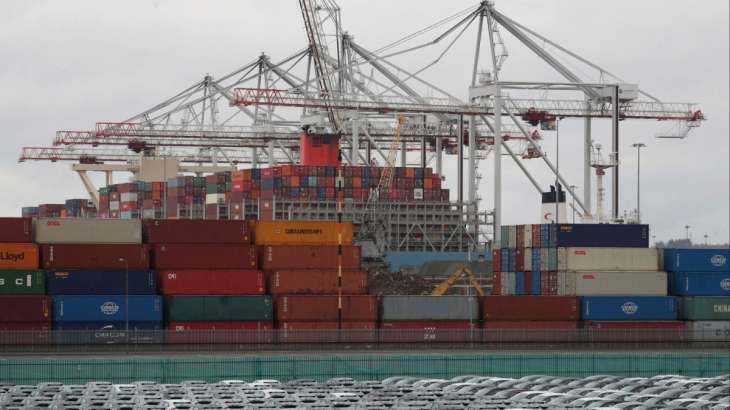 India has emerged as a dominant player in the services trade. It is among the top service-exporting nations, with a continuous inflow of new orders. As the country's exports drive overall growth, export powerhouse AA Plus Tradelink has secured an export order worth Rs 510 million, or Rs 51 crore, which will be completed in the ongoing quarter of the current financial year.
Its shares on Thursday gained 5 per cent to lock in the upper circuit at Rs 11.39, in line with the gains in the domestic equity markets, according to BSE data.
An exchange filing by the firm said that it has further collaborated with commodity trading corporation CNX Corporation for the export of goods worth over Rs 170 crore in the pipeline. It has entered into a 50/50 profit-sharing arrangement with CNX.
"CNX has expressed its intent to forward export orders worth a total of Rs 170," it said in a statement on BSE. The latest export orders will drive the topline and also contribute to profitability in the coming quarters, it added.
With a history of reducing debt, the small-cap SME stock is currently trading at 0.70 times its book value. According to details available on the BSE website, Mumbai-based AA Plus Tradelink floated its IPO in July 2021. Its shares are listed on the BSE SME platform and have delivered a multibagger return of 127 per cent in the past six months.
It deals in products made of iron and steel, aluminium, graphite and other alloy products
Earlier in August, India's manufacturing activities gained momentum as new orders and output increased at the quickest rates in nearly three years, according to a PTI report.
Robust and accelerated increases in new orders and production suggest that manufacturing and exports look to provide a strong contribution to second quarter (fiscal) economic growth. 
Latest Business News